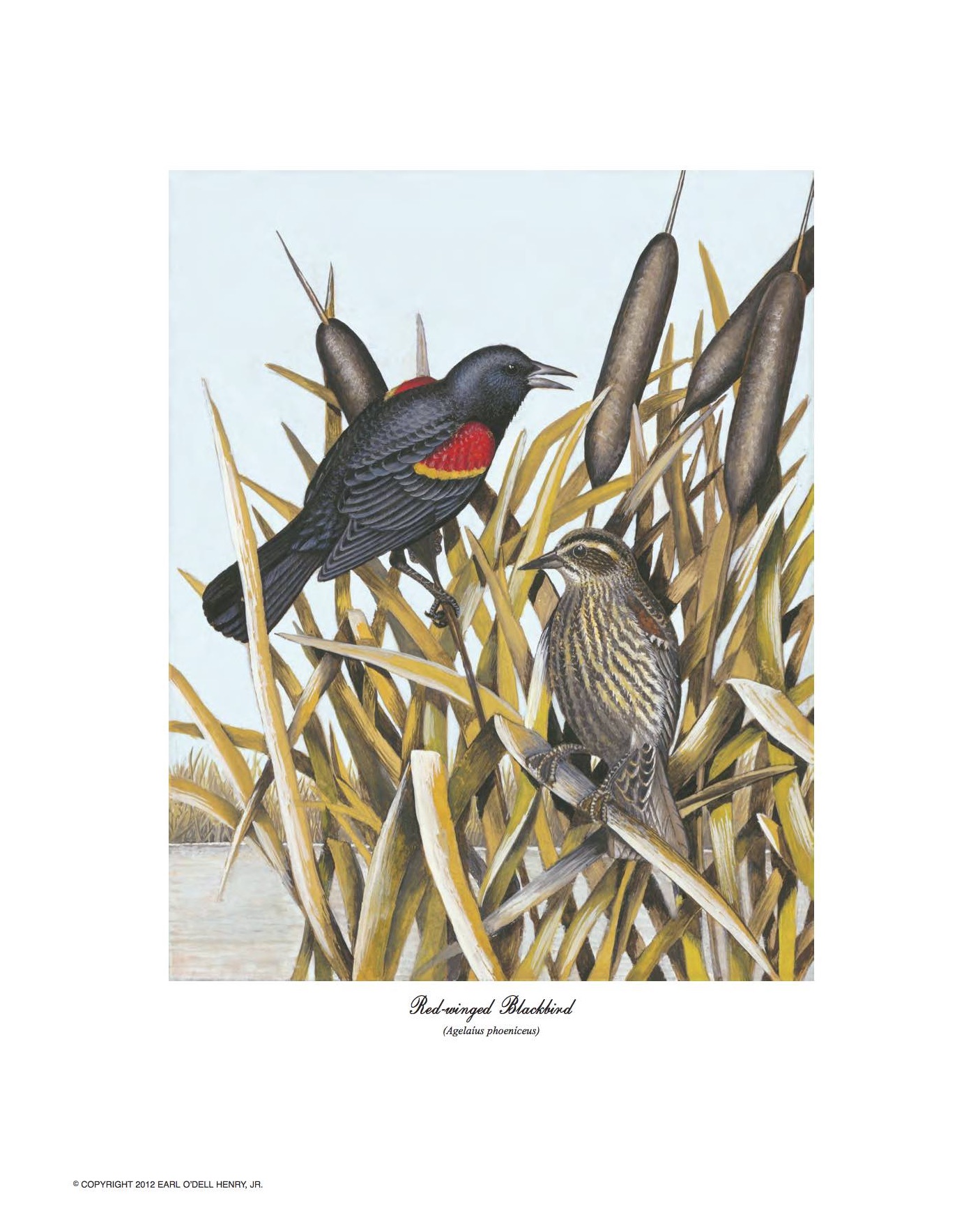 Red-winged Blackbird
Red-winged Blackbird is undated and unsigned, but Dr. Earl Henry wrote on the back of the original "Mother – this is another for your collection. Merry Christmas folks, I love you". The year was probably 1942 or 1943.
This print is a perfect size for a mat to fit a standard size frame 11 by 14 inches. Image size is 6 1/8" x 7 3/4". Total paper including white border is 9 1/2" x 11 5/8".
This print is shipped in a tube with a biography.