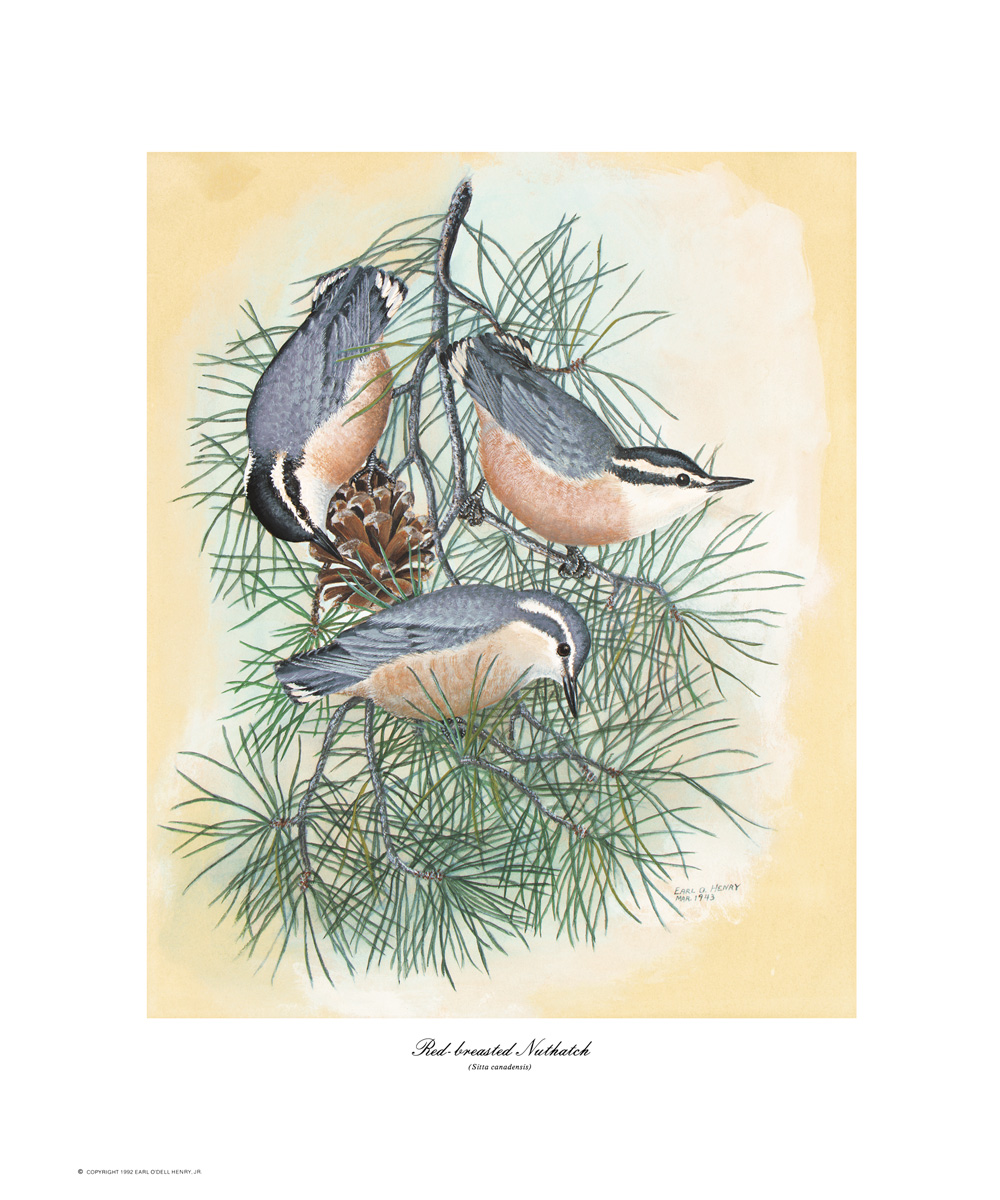 Red-breasted Nuthatch
Red-breasted Nuthatch was painted in 1943 at Annapolis, Maryland, while Dr. Earl Henry was serving as a dentist at the U.S. Naval Academy..
This is a numbered edition of 1050 plus 50 ap, all signed by the artist's son for the Estate of Earl O. Henry.
Image size is 10 5/8" x 13". Total paper including white border is 15"x18".
This print is shipped in a tube with a biography